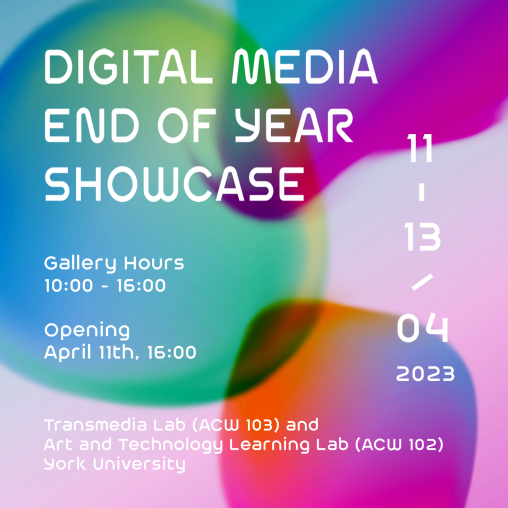 This exhibition highlights of some of the best and most innovative work created by Digital Media students at York University from Fall 2022 through Winter 2023. The selection of works in this exhibition are representative of students from across our program, ranging from years one through four of the Undergraduate program, as well as works from Masters and Ph.D. The works presented here are in a wide variety of mediums and formats. From web-based, to electronic, to mixed reality, the common thread to most of these works is the computational basis in their conceptualization and realization. Most of the works presented here use content that is generated in real-time using algorithms as their creative toolset. All of the works embody computational thinking and aesthetics in their execution that include systems-based methodologies, hybrid art, and interdisciplinary approaches to making art.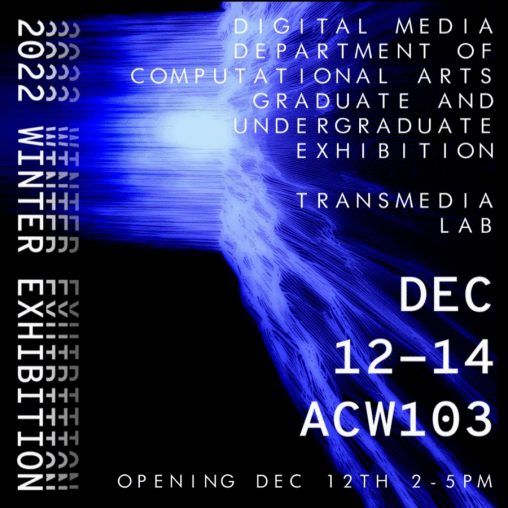 A listing of works from our Winter 2022 mid-year exhibition.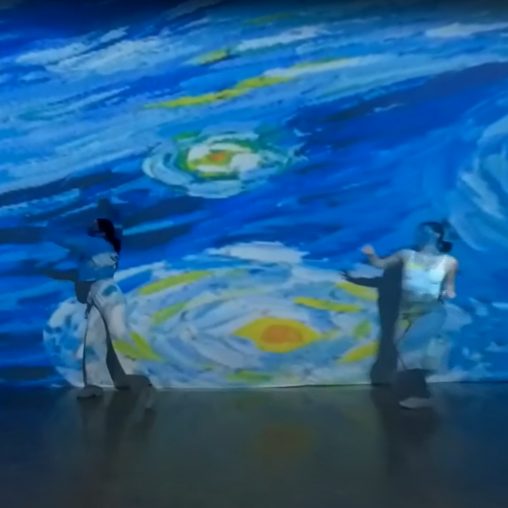 Three immersive dance pieces live-streamed in 360° video. The York Dance Ensemble and Digital Media Students in Collaborate Performance Project I and II have worked collaboratively to create pieces where the audience sits, virtually, in the centre of the space.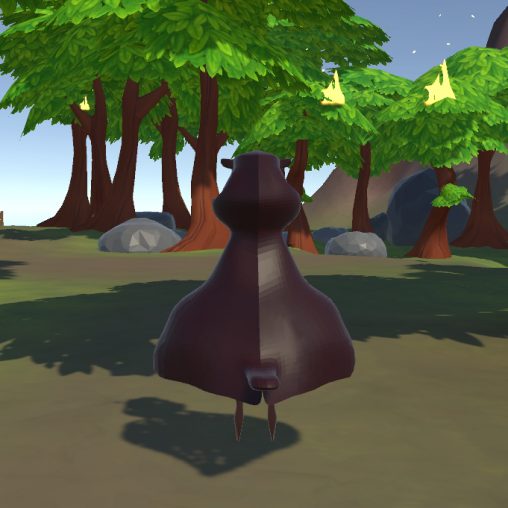 Regrowth introduces a short exploration game in which players solve puzzles to help their home. The game brings a subtle theme of climate change/displacement in the player's fantasy world with talking animals.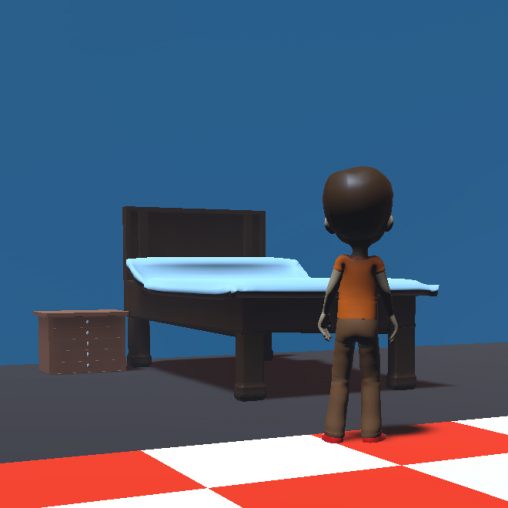 In Dream, a man named Pete lies on his deathbed and experiences flashbacks of his life. As Pete, you will go through the various stages of his life, learning about his story through a well-structured narrative.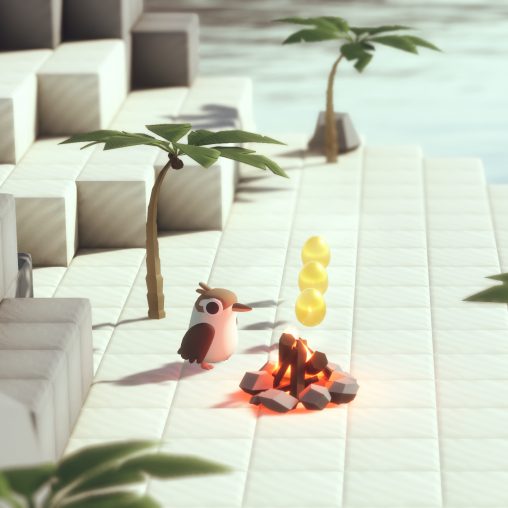 Our game is an open-world platformer-collectathon. The player is given control over a cartoon Kookaburra bird, affectionately named "Choco", and must successfully navigate an island in search of their lost eggs.