About • Exhibition • Performances • Talks
Live streams are available on our YouTube Channel
_
About This Exhibit
The year 2020 has seen the unfolding of a pandemic and a global response that is unprecedented in its scale and scope at any time in history. It has been a time of great loss, including the loss of life, the loss of financial and personal security, the loss of opportunity, and the loss of human connectivity. As artists, thinkers, and creative practitioners, this is an essential moment for us to engage the world and use our unique perspective to confront the urgent matters of our time. The computational approach to making provides us with a unique standpoint in this conversation where we bridge the domains of art, science, and technology to critically engage the world through a discourse on technology at its roots. By using code and signals as an expressive medium we can reimagine past, current, and future technologies, steering technological impact and influencing our mutual prosperity and collective futures.It is in this spirit that Digital Media and the Department of Computational Arts at York University presents our December 2020 Online exhibition: Invisibility :: Complexity :: Resistance :: Intentionality. As part of this exhibition, we will be hosting a series of events that include an exhibition launch, guest speakers, a workshop, and performances from students and faculty.
_
Online Exhibition
Digital Media Graduate and Undergraduate Artworks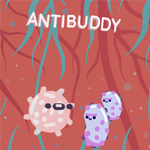 Antibuddy
Juan Callejas, Matthew Ierfino, Aylin Tamer, Riggy El-Shebiny, Alina Manase, Zannie Victor-Ogbon

Link to project: https://theshadycolombian.itch.io/antibuddy

A 2D puzzle game in which you control a white blood cell with the goal of wiping out bacteria and viruses from a human body. More info…
_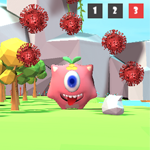 Hi,Yuri (Prototype version)
Michelle Lin, Jieyi Li, Yuting Cui, Yutao Zhu, Yuanfen Gu

Link to project: https://chelle951.itch.io/hi

'Hi, Yuri' is an AR simulation game with facial detection, gesture detection and speech recognition. We have set the purpose of prompting the theme of invisibility in our project so it will bring a healing experience to users during the Covid-19 period. More info…
_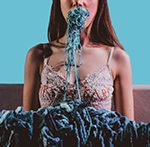 ThreadBare.hubs
Alexandra Caprara and Raechel E. Kula

Link to project: On Instagram at @threadbareproject or online at: https://hubs.mozilla.com/BfToyqS/threadbare

ThreadBare is a textile art installation that centers the shared and lived experience of survivors of sexual and domestic violence or abuse. It is the culmination of collected submissions of poetry and prose hand embroidered into clothing and combined with thread, and fabric, woven together by the stories of the contributors. More info…
_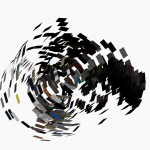 Vortex
Jacob Cram

Link to project: https://youtu.be/wB8p6i1wnTU

Vortex is a visualization of photos taken through the artists life of owning digital cameras, attached to a smartphone, DSLR, or mirrorless. The photos are taken and thrown into a spinning vortex according to the time where they were taken, creating a sort of story in the chaos of the photos. More info…
_
_
_
_
Performances
Digital Media Graduate and Undergraduate Performances
Wednesday, December 16th, 4pm – 6pm EST
A live stream is available on our YouTube Channel
_

A Muted Call
Digital Media: Nour El Zein, Faadhi Fauzi, Jialei Zheng, Jia Jun Xu
Dance: Andrea Madore, Bridget D'Orsogna, Leslie Woo
live performance by Faadhi Fauzi with pre-recorded material by Andrea Madore, Leslie Woo, and Bridget D'Orsogna

A Muted Call is a collaboration between students in the Digital Media and the Dance departments at York University. More info…
_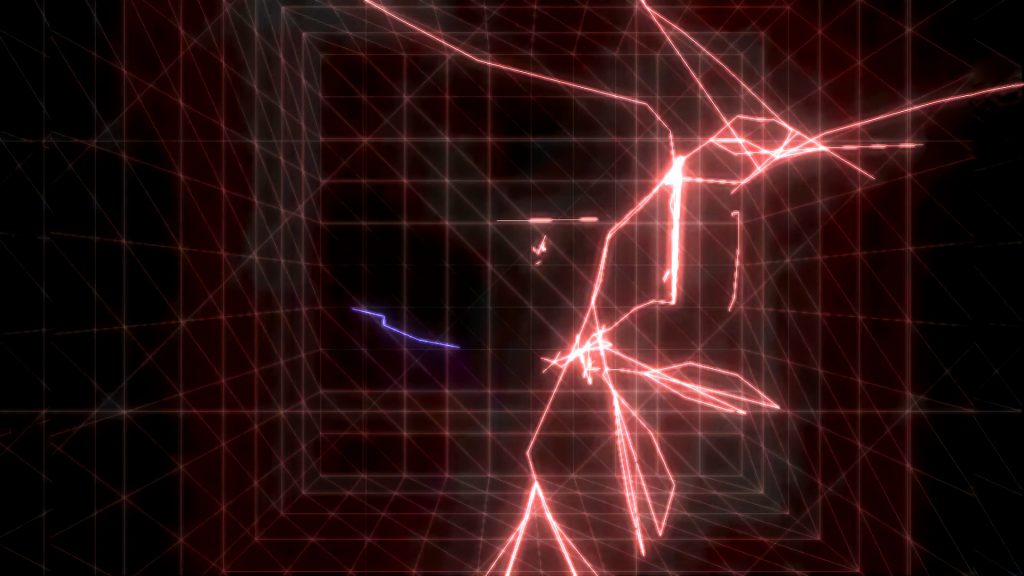 Lightning Loops
Nick Fox-Gieg

Link to project: https://vr.fox-gieg.com

A networked musical instrument you play by drawing in 3D space, trained on 164 MIDI recordings of me playing piano. More info…
_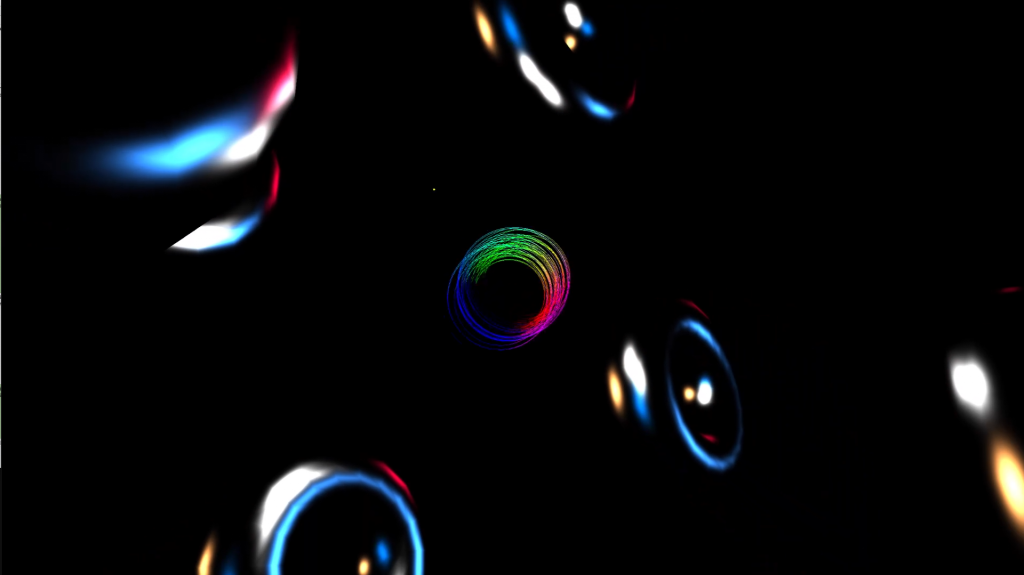 No New Normal
Murley Herrle-Fanning and Nikolas Chiu

This piece is an abstract work which aims to capture the zeitgeist of 2020. As societies worldwide adapt to the changes brought upon them by these global emergencies, we must resist the idea that things will go back to normal and embrace the opportunity for significant social change. Our piece expresses this spirit of the times with it's abstract visuals and music. More info…
_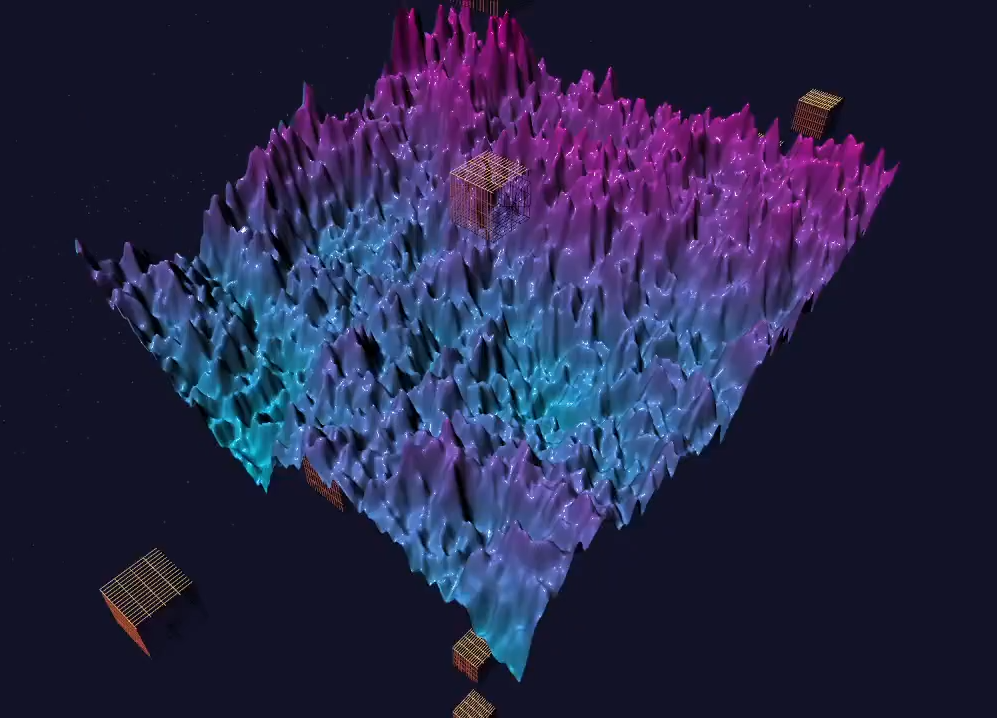 The Dark Side of the Hills
Sina Karimi and Amirsalar Vatankhah Lotfabadi

A musical journey through a live generated ocean-like terrain exploring different element flows of our music using max/msp patch for exploring and visualizing our music. More info…
_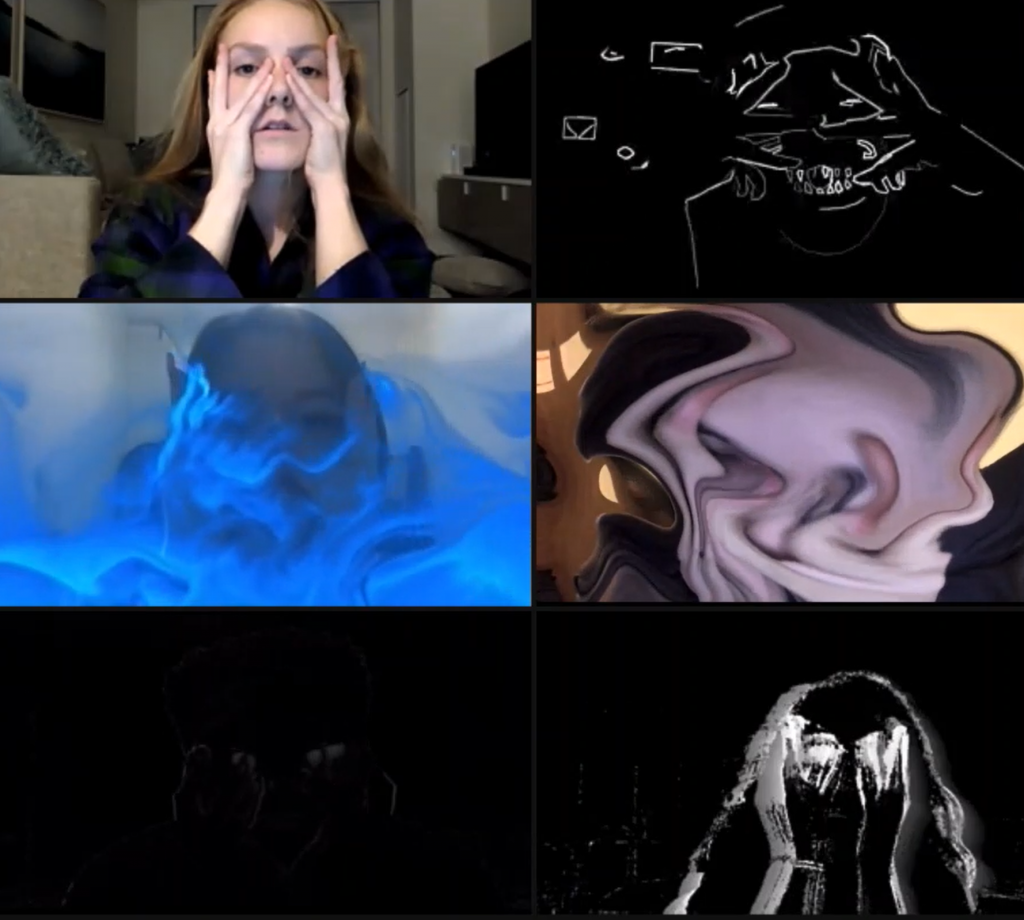 The Game of Life
Jie Gao, Kelly Choi, Kwame Kyei-Boateng, Kyra Todd, Teagan Ariss, Youssef Bassit

A performance work that follows five participants in a bizarre game show called 'The Game of Life' as they go about their day in covid-19 lockdown. More info…
_
_
_
---
Quarantine: A Telematic nO(t)pera
(pocket edition)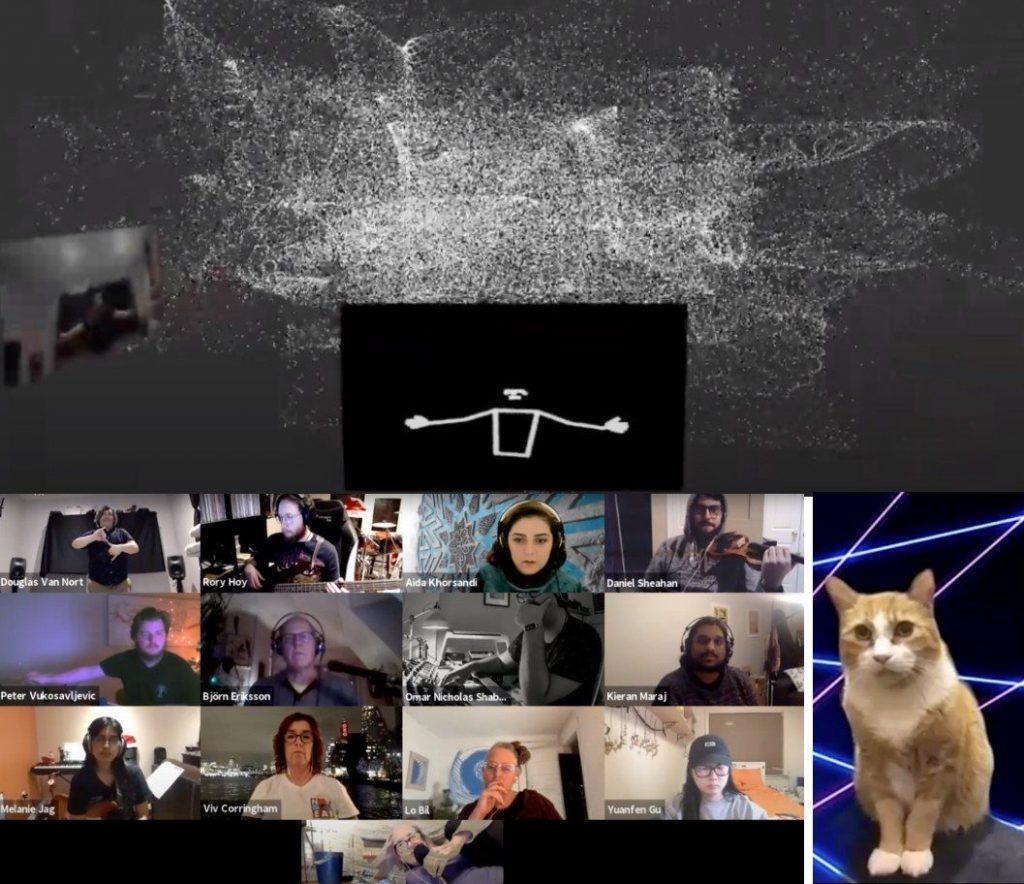 Doug Van Nort
Monday, December 21st, time 7pm EST
Quarantine: A Telematic nO(t)pera is a piece by Doug Van Nort, created for the Electro-Acoustic Orchestra (EAO), for the virtual space of connected isolation, for Casper the cat, and for self-sanity. It is not an Opera, but it is not not an Opera. It is a composition for musical, visual and virtual engagement. The music consists of six movements that span disparate sonic landscapes. It is organized by pre-composed palettes that integrate text, graphics, Soundpainting and software instruments, and are augmented with additional real-time composition via EAO's unique Soundpainting conducting. This content is a crystallization of ideas that have emerged from months of regular online rehearsals that date back to the beginning of the pandemic, bringing together performers from three continents and numerous time zones. As a meditation on (and a product of) our network-mediated present, the nO(t)pera also introduces diverse networks of improvised collaboration: cross performer-machine collaboration, performer-animal collaboration and audience-machine-performer collaboration.

This first performance, created for the Winter Solstice, is a "pocket edition" in that it is the first performance of musical and dramaturgical content that will be performed again, in an expanded fashion, in 2021.

Please note!: In one movement of the piece, the audience will be invited to improvise drawing input that will be interpreted by machine learning algorithms, and in turn will determine the overall structure and sonic content of the music.

Streaming is free and all are welcome to join. That said, there will be a virtual tip jar, with all proceeds split evenly amongst all musicians. Support the arts!

Time/Date: December 21st, 7:00-8:00pm ET
Streaming Location: DisPerSion Lab Youtube page
https://www.youtube.com/channel/UCbUA4qmnwlGn9CqixAnBkXA… (Will also be linked on the lab Facebook page and at dispersionlab.org)

Credits:

Composition and Direction:
Doug Van Nort

Electro-Acoustic Orchestra:
Tom Bickley (EWI+electronics), Lo Bill (voice), Viv Corringhan (voice+electronics ), Björn Eriksson (feedback boxes), Faadhi Fauzi (synths), Colin James Gibson (guitar), Yuanfen Gu (notpera granular patch), Rory Hoy (bass+electronics), Melanie Jagmohan (guitar+legos), Kathy Kennedy (voice+electronics), Aida Khorsandi (notpera FM patch), Nicholas Lina (bass), Kieran Maraj (kin/electronics), Diane Roblin (inside piano/synths), Omar Shabbar (guitar+electronics), Danny Sheahan (violin+electronics), Peter Vukosavljevic (percussion), Doug Van Nort (conducting/composing).

Live action-or-lack-thereof:
Casper, the cat

Cat-herding and video work:
Stacy Denton

Virtual Staging and visuals:
Rory Hoy

Deep Machine Learning (conducting and drawing recognition):
Kieran Maraj
_
_
_
_
Talks
Suzanne Kite & Devin Ronneberg
Talk and Workshop
Co-Presented by Digital Media and the Department of Computational Arts and Sensorium: Centre for Digital Arts and Technology.
Thursday, December 17th, 4pm – 6pm EST
A live stream is available on our YouTube Channel

Kite aka Suzanne Kite (http://kitekitekitekite.com/) is an Oglála Lakȟóta performance artist, visual artist, and composer raised in Southern California, with a BFA from CalArts in music composition, an MFA from Bard College's Milton Avery Graduate School, and is a PhD candidate at Concordia University. Kite's scholarship and practice investigate contemporary Lakota ontologies through research-creation, computational media, and performance. Recently, Kite has been developing a body interface for movement performances, carbon fibre sculptures, immersive video and sound installations, as well as co-running the experimental electronic imprint, Unheard Records. Kite has also published in several journals and magazines, including in The Journal of Design and Science (MIT Press), where the award winning article, "Making Kin with Machines," co-authored with Jason Lewis, Noelani Arista, and Archer Pechawis, was featured. Currently, she is a 2019 Pierre Elliott Trudeau Foundation Scholar, a 2020 Tulsa Artist Fellow, and a 2020 Women at Sundance x Adobe Fellow.

Devin Ronneberg, a multidisciplinary artist of mixed Okinawan, Kanaka Maoli, and European heritage, works primarily in sound and sculpture. He received his BFA from California Institute of the Arts, Santa Clarita, California. Through sculpture, sound art, computational media, and design, his practice is currently concerned with emergent technologies and their unseen implications. He is an experimental aircraft designer with Berkut Engineering and co-runs the imprint Private Selection Records. He has recently exhibited at the Bemis Center for Contemporary Arts and received a Sundance Institute Nonfiction Storytelling grant through the John D. and Catherine T. MacArthur Foundation.
This event is part of the Regeneration: All Our Relations series organized through Sensorium: The Centre for Digital Art and Technology and is supported by the the Indigeneity in Teaching and Learning Fund at York University.
_
_
_
---
Alexander Martin (Droqen)
Talk: Designing Levels That Don't Have a Right Answer
Friday, December 18th, 4pm – 5pm EST
A live stream is available on our YouTube Channel

I'm going to give a talk about how focusing on simple axes of uncertainty and player choice can provide a clarity of intent that is both motivating to a level designer as well as satisfying to a player.
Throughout 2019 I experimented with designing "playables," which I described as "games without gamification." The process of making these basically involved me avoiding any type of design feature intended to cause a player to play with the system in any particular way. It was an interesting but largely unsuccessful experiment, in terms of creating a new "medium" for myself.

I had some trouble resolving the differences between these two axioms:

1. Having a clear "intended experience" makes game design easy! If someone isn't doing what you expect or want, you can apply various tactics to keep players on the "right path". This is the focus of many practical game design texts and talks: how can I deliver the experience I want to deliver?

2. An individual player is their own person with agency, however, and I believe that games should be played by players according to their personality. This is the nature of games – they must be played.

I will discuss how I've found that designing for two different but related "intended experiences" (and the space in between) is a great way to reap the benefits of both viewpoints.

Some examples:

– In HANDMADEDEATHLABYRINTH issue 0, a game I released this October, I designed each room so that the player could "fight" every enemy or "flee" past the encounter. This provided a very practical, measurable way to ensure that the game experience had a broad spectrum of experiences.

– The idea of "risk / reward" can be recontextualized as an axis of player choice: "low risk play / high risk play." I'll talk about the benefits of this perspective.
---
droqen (https://www.droqen.com/) has been an independent game designer, creator, and artist for 10+ years. His work explores the nature of play and games. In 2013 droqen's best-known videogame, Starseed Pilgrim, was nominated for the IGF's Excellence in Design award, and he continues to experiment with the medium to this day and into the foreseeable future.

droqen's latest commercial release was HANDMADEDEATHLABYRINTH issue 0
) has been an independent game designer, creator, and artist for 10+ years. His work explores the nature of play and games. In 2013 droqen's best-known videogame, Starseed Pilgrim, was nominated for the IGF's Excellence in Design award, and he continues to experiment with the medium to this day and into the foreseeable future.

droqen's latest commercial release was HANDMADEDEATHLABYRINTH issue 0
_
_
_
_

This event is part of a series of events taking place during the 2020-2021 school year, for more details see:
The Department of Computational Arts Curatorial Theme, 2020-2021
For inquiries regarding this initiative, please contact: Mark-David Hosale, Ph.D. – mdhosale@yorku.ca
Associate Professor and Chair, Computational Arts/Digital Media Program
School of Art, Media, Performance and Design, York University, Toronto
4700 Keele Street .:. 228 Goldfarb Centre for Fine Arts .:. Toronto ON, M3J 1P3 Canada
http://digitalmedia.ampd.yorku.ca/